Please first refer to our frequently asked questions (FAQ). If the FAQ does not provide a satisfactory explanation, please leave your contact information and a description of your questions/issue in the
message box
. We will get back to you as soon as possible.
Frequently Asked Questions
The INS-1 is a visualizer (document camera) that provides high-end functionality at an affordable price. It enables real-time image capture, allowing teachers to display small objects on a large screen, making lessons more vivid and engaging. Teachers regularly use the INS-1 in science demonstrations and experiments, to take snapshots of students' work, to create instructional annotations, and to record important class content for later replay.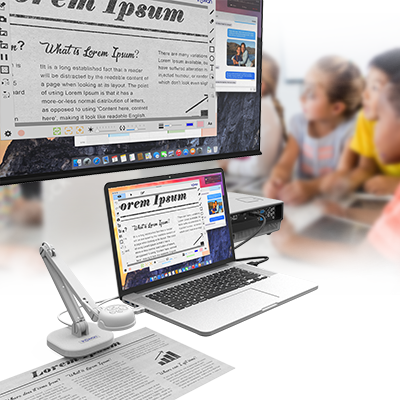 Simply connect your INS-1 to your computer or laptop via USB cable, and then connect the INS-1 to the projector or large monitor via VGA or HDMI cable.
The INS-1 is a high-end visualizer (document camera) equipped with a USB2.0 connector and a SONY 8 mega-byte auto-focus camera module. It can project ultra-high resolution images at either 3264x2448 pixels or 1920x1080 pixels @ 30 frames per second. Detailed specifications are available
here
.
No, Documate is designed for Inswan document camera, not compatible with other devices.
We provide a 1 year warranty from the day of purchase. Within the effective warranty period, Inswan provides free product repair or replacement.
INS-1 support three operating systems:
Windows: Win7, 8, 10
Mac: iOS 10.10 or higher
Chrome: Chrome 38.0 or higher
Contact Us
Send us your questions or comments. We will get back to you as soon as possible.
Leave us a message.